The Sleep Institute - Calgary CPAP Clinic. Shipping Worldwide.
Regular price
Sale price
$672.52
Unit price
per
Sale
Sold out
* Please note, a valid prescription for PAP therapy is required for purchase of this product. A team member will contact you to obtain this prior to processing your order.

Somnetics Transcend Auto-PAP (Refurbished)
Transcend is changing the way CPAP therapy is delivered. Transcend is the smallest, lightest, and most portable positive airway pressure therapy device in the world. It is the first and only fully-portable, fully-powered, and fully-featured CPAP system on the market. Weighing less than one pound,
Transcend fits in the palm of the hand making it ideal for travel and for every night use at home. It is designed to fit your active lifestyle. The new Transcend EZEX model is a fully-featured auto-adjusting pressure CPAP machine with EZEX pressure relief technology. EZEX technology provides pressure relief and increased patient comfort on exhalation. Smallest and Lightest The Transcend EZEX APAP is the smallest, lightest, and most innovative full-feature sleep apnea therapy device on the market.
Each unit weighs less than one pound and is small enough to fit in the palm of a hand. At home or during travel, Transcend products are designed to fit the lifestyle needs of active CPAP users.
* CPAP Prescription required.
CPAP machine replacement tips: Every 5 years. CPAP, APAP, and Bilevel machines. Replacing your machine every 5 years will help ensure you continuously receive your prescribed therapy and can take advantage of new technology, enhance comfort settings, and exclusive therapy.
Feel free to contact the clinic if you have any questions or concerns at (403) 879-8263.
Share
View full details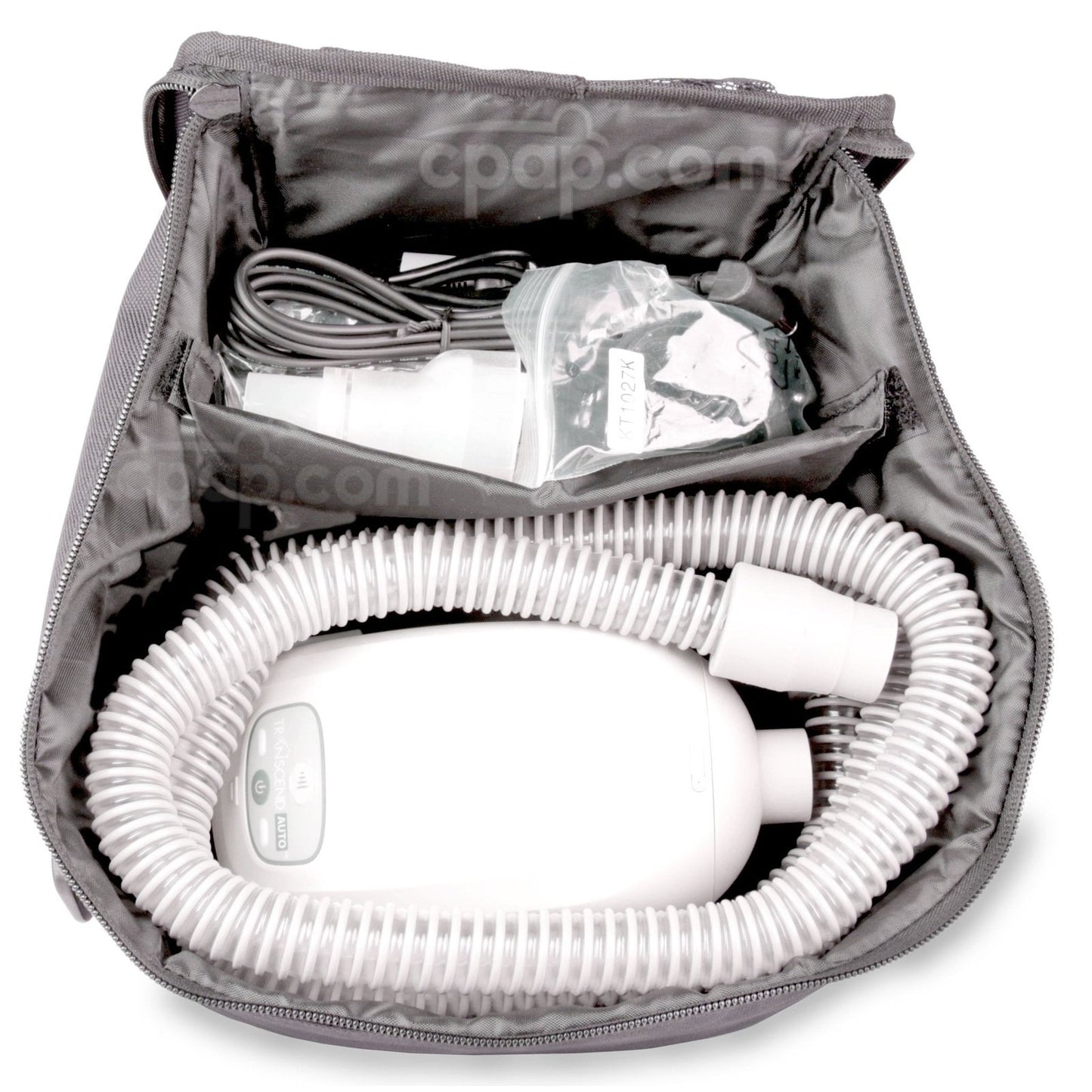 Product Highlights
CPAP Prescription Required
Don't have a prescription?
Are you experiencing symptoms of sleep apnea? Here are some symptoms which may indicate that you have sleep apnea. Let us help you find the right solution. Book a consultation with one of our Sleep Specialist Physicians to discuss your options for diagnosis and therapy.
Book a Consultation